Post by Admin on Sept 27, 2012 15:13:11 GMT
posted by lozz
I think OK have hit the nail on the head with this little baby ;D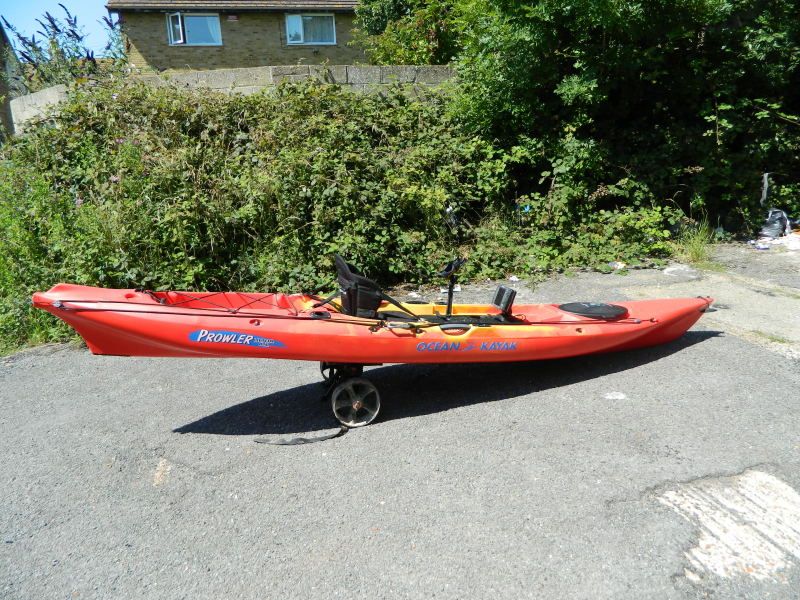 Its the Prowler Ultra 4.1. Basically it's a Prowler 13 with a rodpod and a few other refinements.Up front has gone the old style OK hatch and that's now been replaced with a 4.3 style locking hatch .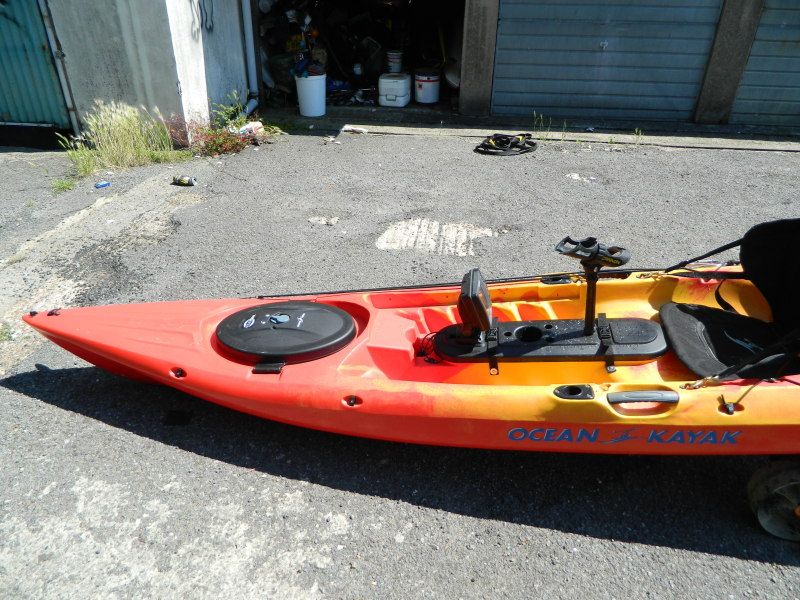 Then to the rodpod the same width as the center consul nice and slim not at all bulky and intrusive like the Ultra 4.3's .It has lots of pre-drilled fixings molded in to take a variety of fittings they lined up perfectly with the Humminbird mounts Garmin mounts and Scotty mounts and may also line up with others .There are also fittings to take the cannon range of rod holders molded in it may also fit scotty rod holders to, also molded in is a handy fish measure and the useless cup holder

It still has the old toggle style carry handles front and rear but the side handles have now changed to the solid type much better.Just forward of the side carry handles are forward facing flush mounted rodholders handy for baiting up and stuff but a little to steep and angle to sit and watch your rod at.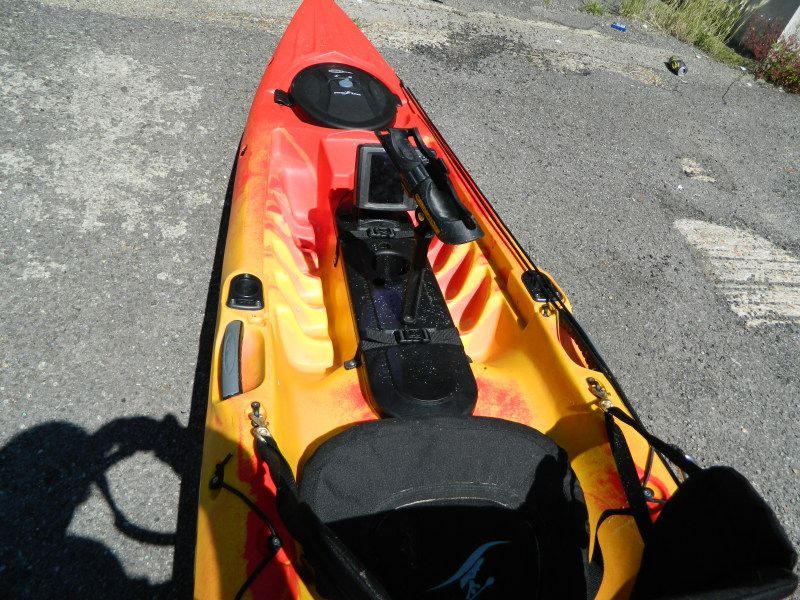 The hull is i think the same as the original Prowler 13 except thay have stuck the dirty great transducer scupper from the 4.3 in it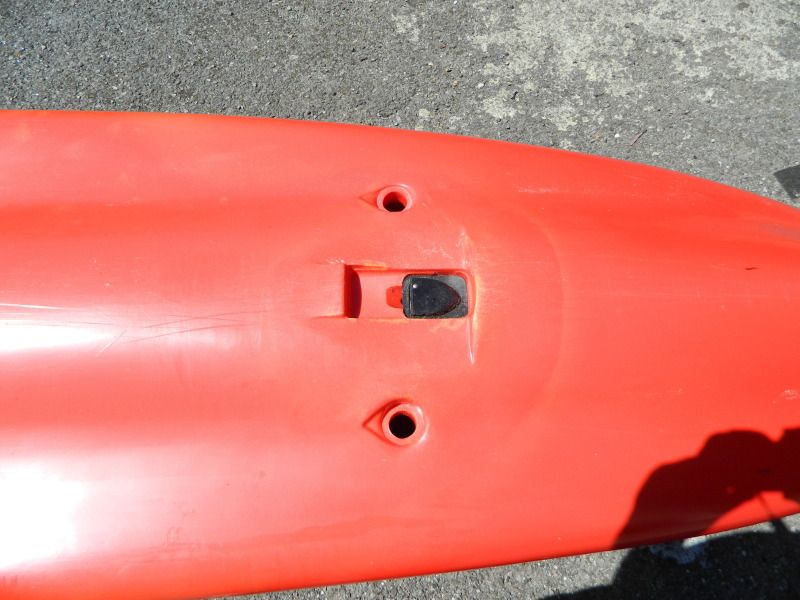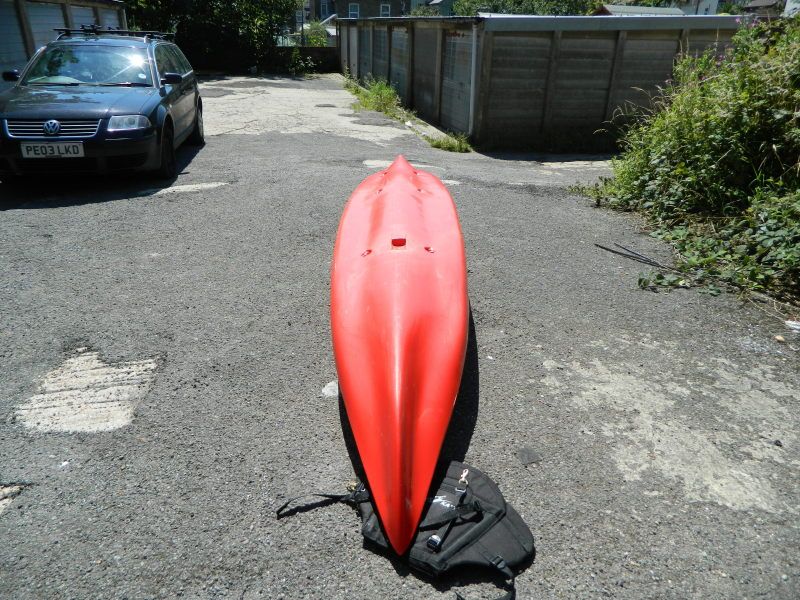 I don't think it really needs a transducer scupper that big as i don't see the buyer of this yak as the sort that will be kitting it out with side imaging and every thing.Another nice touch is the rear scuff guard like on the 4.3 and 4.7.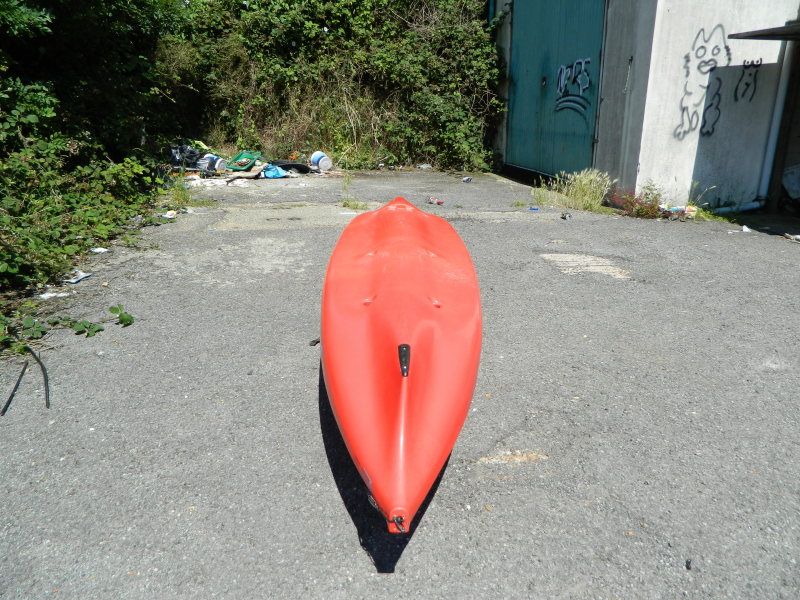 OK have had this yak right from the beginning the P13 and now with the new refinements i think its near perfect ;)I don't know the weight but i can lift and carry it with one hand
How much do i like this yak well some may think i'm mad and there's probably no denying that but i just gave back an Ultra 4.3 that i had on indefinite loan and handed over cold hard cash for one .Ive been out in it twice now and absolutely love it.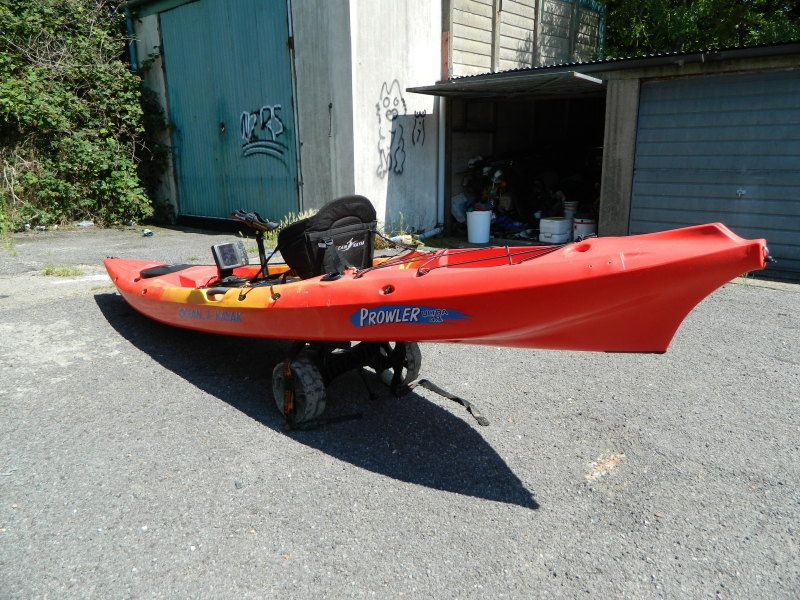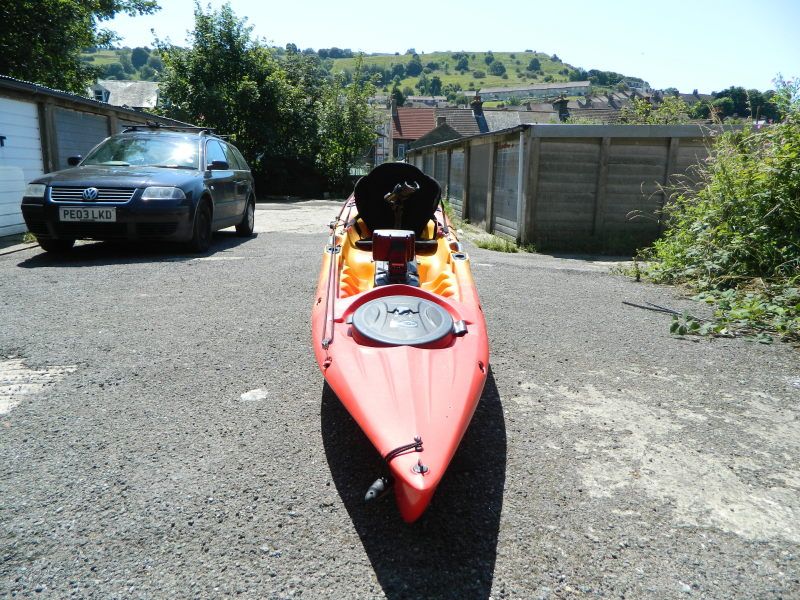 Rigging it for the water took no more than half an hour including fitting the fish finder thanks to the generous amount of fitting available on the yak.